Regular price
$171.00 USD
Regular price
$190.00 USD
Sale price
$171.00 USD
Unit price
per
This anti-aging powerhouse duo of Retinol + Peptide Refining Serum 2.5 and Multi-Lipid Replenishing Moisturizer will give you a collagen rich appearance with cell renewal rejuvenation and a hydrated skin barrier. Perfect for your nighttime skincare routine, this Retinol is ideal for more advanced users.
View full details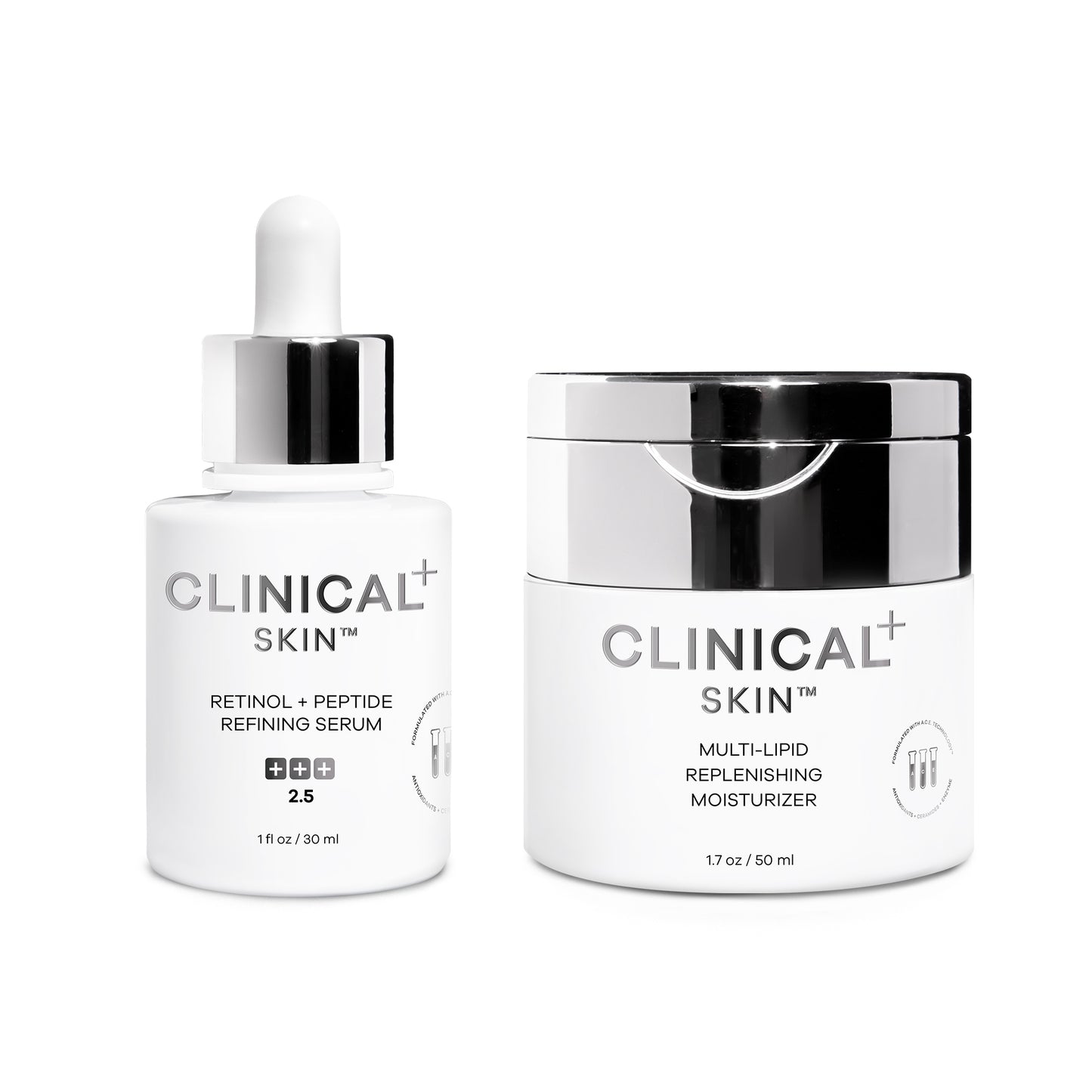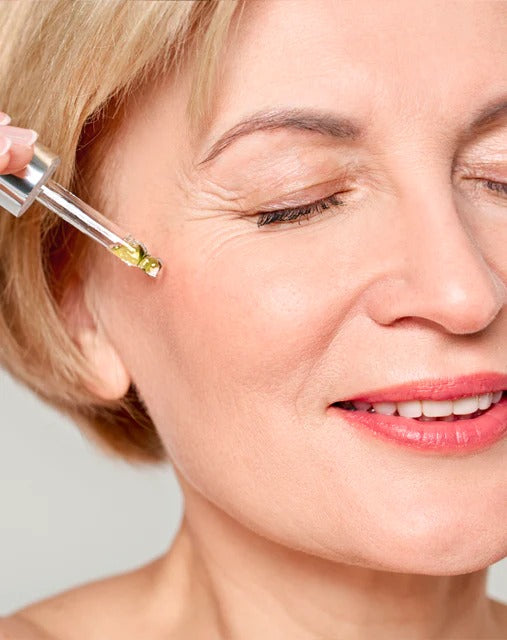 HOW TO USE:
Apply 7-10 drops of Retinol + Peptide Refining Serum 2.5 on freshly cleansed and pat-dried skin. Gently massage into face, neck and decolletage.  Follow by sealing the skin barrier with moisture rich Multi-Lipid Replenishing Moisturizer.
Frequenty Asked Questions
Which skin types should use these products?

Our products are tested on all skin types. Results showed no evidence of irritation on any skin type.
Do I have to be a certain age to use this product?

This product and its benefits can be enjoyed by any person who would like to help prevent and improve the appearance of the signs of aging.
How long does it typically take to see results?

Clinical study participants experienced results of improved appearance of fine lines and skin firmness as early as four weeks. Individual results may vary.
Can you use this product while pregnant or breastfeeding?

We believe the safety of our customers is extremely important. We stand behind the safety and efficacy of our products. We do not conduct studies on pregnant women or nursing mothers, therefore we usually recommend customers speak to their physicians who know their medical history best.